Playa Venao... Deer Beach...
The official animal of the province Los Santos; where Playa Venao is located, is a definite surprise for most people. Did you know that it is in fact the deer, and in Spanish - Venao. 
Visit the deer sanctuary by walking to our neighbouring beach, La Playita, where you might make a friend or two along the way!
Biodiversity
As Panama is a hidden gem to the world, people are slowly discovering the secrets within. Besides the gnarly waves to surf and beautiful beaches on the Pacific and Caribbean sides of the country, the wildlife can shock most people while visiting this tropical paradise. If you're lucky you might stumble upon such as big cats, capybara, rabbits, porcupines, raccoons, bats, otters, sloth, or deer.
According to panamawildlife.org, Panama contains 255 species of mammals and 972 indigenous bird species and 222 different species of amphibians.
There is also an amazing variety of biodiversity to explore in and around Playa Venao! Our neighbouring town, Pedasi offers a boat to the Isla Iguana Wildlife Refuge, a 58-hectare wildlife reserve for you to explore. 
Booking Available Click The Link Below! 

https://panamaheavens32.rezdy.com/?agentCode=ZACSAUVE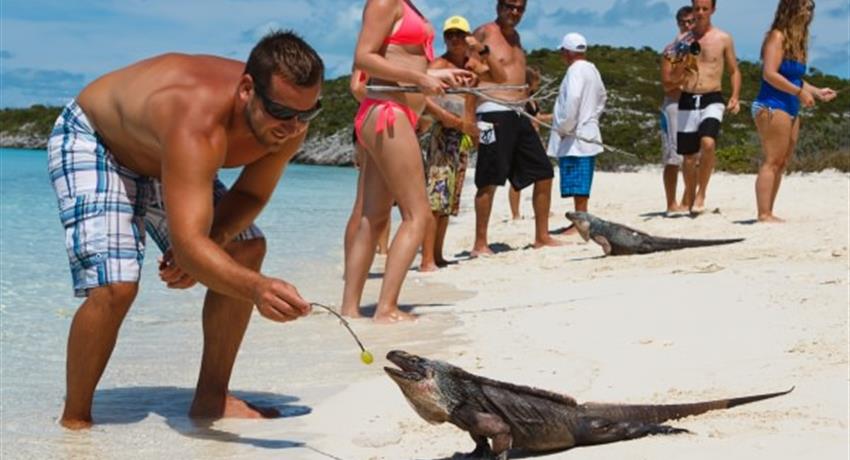 Under The Sea 
Did you know that the beach of Playa Venao has been home for many generations of turtles? We're talking the big turtles here, that often live to be over 80 years old. You can participate in the activities of rescuing turtle eggs and helping baby turtles take their first steps into the ocean by visiting Save The Turtles. 
Just 10 kilometres down the road from Playa Venao you can pay for a boat-taxi to take you through the mangroves to the small village of Isla De Cañas. An island that is visited by five species of sea turtles, including the Olive Ridley, Pacific Green, Loggerhead, Leatherback, and Hawksbill.

Beside the gnarly surf on our beach break, amazing cuisine, and natural beauty of the Pacific Ocean, Playa Venao has a lot to offer travellers and nature-lovers who want to explore the wildlife reserves and beaches nearby.